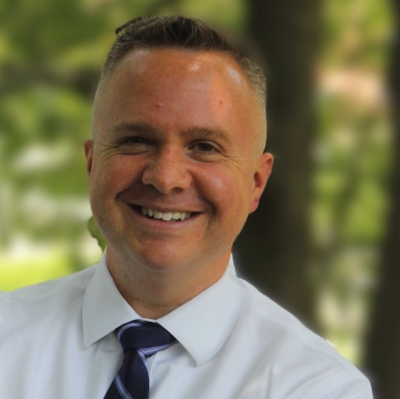 John Clements
Principal - Nipmuc Regional High School
Upton, Massachusetts
About Me
John Clements is Principal of Nipmuc Regional High School in Upton, Massachusetts. He is passionate about evolving education to close the gaps between our beliefs about learning and our professional practice. He leads a talented team of educators that is focused on continuous improvement, including embedding opportunities for innovative learning that is accelerated by technology and community partnerships. Mr. Clements served 6 years as a Commissioner for the New England Association of Schools and Colleges (NEASC). For the past 10 years he has chaired accreditation visiting teams. He chaired NEASC's committee to revise the 2020 Standards for Accreditation, leading the work to update accreditation for NEASC's 600+ member schools. Mr. Clements recently completed his term as President of the Blackstone Valley Education Foundation, a non-profit organization that provides innovative programming to connect classrooms with industry.
He is the 2017 NASSP Massachusetts Principal of the Year. He is also the recipient of NEASC's 2016 Jacob Ludes III Leadership Award.
Mr. Clements is a believer in the power of professional sharing as a source of growth. He moderated a weekly Twitter chat, #thinktankED, and is a leader of The Inspired Learning Project. He has shared his professional work in a variety of venues including the National Science Teachers' Association conference; the Leading Future Learning Conference; the Learn Launch Conference; MSSAA Summer Institutes; Massachusetts STEM Summits; NEASC's Annual Meeting, Showcase of Model Schools, and Summer Chairs workshop; Plymouth State University; WPI's STEM Education Center; the National Consortium of Secondary STEM Schools (NCSSS) Conference; and school districts across Massachusetts.
Contact Details
Email

Twitter
Comments
Log in to post a comment.